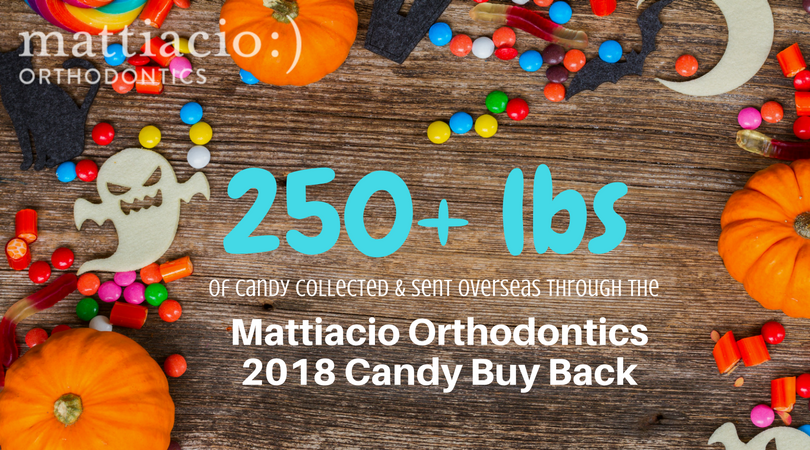 Wow! What a great turn out for this year's Mattiacio Orthodontics Halloween Candy Buy Back! With your help, we brought in over 250 pounds of candy between five local schools in the Finger Lakes Area. Each school raised at least $50 towards their PTA group. Our big winner was Victor Central Schools with a whopping 125.5 pounds of candy raising their school $125.50 plus an extra $100 for collecting the most candy. We are grateful to all schools who participated and excited to donate the candy on your behalf.
All of this candy will be shipped off to our troops overseas giving them the opportunity to extend treats to their communities abroad (and hopefully sneaking a piece or two themselves). While a portion of the candy will be sent through an organization called Operation Gratitude, we have also built a relationship with a local organization Blue Star Mothers, here in Rochester. They put together several care packages throughout the year to send overseas to our troops. If you haven't heard of them, be sure to check them out at bluestarmothers.org. Wonderful organization!!
We look forward to our 2018 Halloween Candy Buyback and will reach out to you in the fall to get this rolling in your schools again. Thank you so much for participating! Have a wonderful Holiday Season and Happy New Year!!